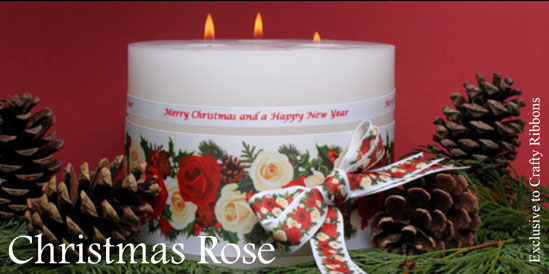 It's so exciting when a new ribbon collection is released, especially for Christmas, it is so inspiring. I found I just couldn't stop making with this one
'Christmas Rose'
....here's a taster of what I made.... I wasn't just thinking about cards, I decided to make a gift, stocking filler perhaps?
a piece of felt, some thread and a button, plus of course some fabulous ribbon ! perfect for a pocket tissue pack.
no sewing machine, stitched by hand, felt doesn't fray...it's perfect !
watch out for more samples using this collection and Santa's Grotto.
Kate x